Czech Seed Beads
New 10/0 seed beads in 4 different colours - Light Gold silverlined, Yellow silverlined, Violet opaque and dark Mauve opaque. If you would like us to get in colours for you, let us know.
2-cut 10/0 seed beads have arrived in 3 new colours - Metallic Green AB, Metallic Purple AB, Metallic Brown AB.
Tulip Beading Needles
Each needles goes through 30 steps in the manufacturing process. They are more expensive but you are getting a needle with:
* A quality eye which is somewhat larger and therefore should be easier to thread and one that is smooth inside and out.
* A strong and break resistant body with the right amount of flexibility.
* A sharp point which has been through a special polishing process for sharpness but which is slightly rounded to minimize splitting thread.
Manufactured in Hiroshima, Japan where needle making has evolved over 300 years.
Beading needles - #10 long and short, #11, #12, #13 and an assorted pack.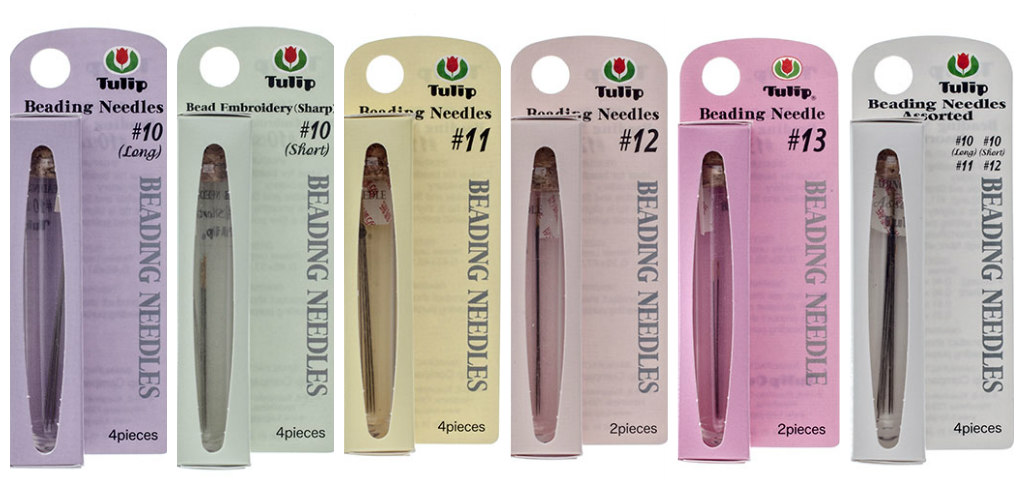 Specialty needles - Leather, Loom and Chenille # 22
Freshwater Pearls
An assortment of pearls have arrived in different shapes, sizes and colours.
Gemstone Beads
Chips can be used as spacers or the main focus in your designs. Tree of Life pendants are traditionally made with these beads. We have over 70 different stones, the 9 below show a sampling of the new ones that have arrived recently.
Blue is always a popular colour no matter the time of year. Here are some of the new stones that arrived.
Agate with Druzzy, Sodalite with calcite, Apatite, Wooden Jasper and Ruby/Apatite.