Gemstone Beads
Dyed Impression Jasper 4, 6, 8 and 10mm
Dyed Crazy Lace Agate: Blue and Pink
Rondel Shapes - Labradorite, Quartz, dyed Agate
Baby Nuggets - smooth and faceted
Tiger Eye, Black Onyx, Clear Quartz, Amazonite, Bloodstone, Rose Quartz
Czech 2-cut Seed Beads
We have 5 new colours of 2-cut beads
White pearl, white opaque, satin pink, opaque mauve and opaque turquoise.
Beading Books
Written by Scott Sutton, this book discusses loom beading, applique, peyote stitch (refered to as gourd stitch in the book) and moccasin making.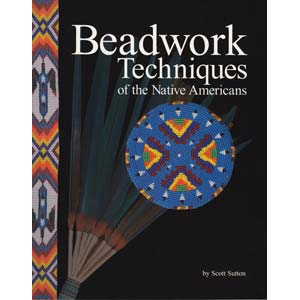 This "Big Book of Patterns" is full of inspirations. From peyote, to loomwork, brick stitch and square stitch designs. 144 pages of the best of Bead & Button's patterns in one compilation book.