These 5mm beads have 2 holes and an endless amount of possibilities for use. We have created a few bracelets to show different ways they can be used. Over 70 colours have arrived and will be added to as colour requests come in. Start shopping!
This picture shows the hole placement and thickness of the beads.
This pictures shows more colours that are available.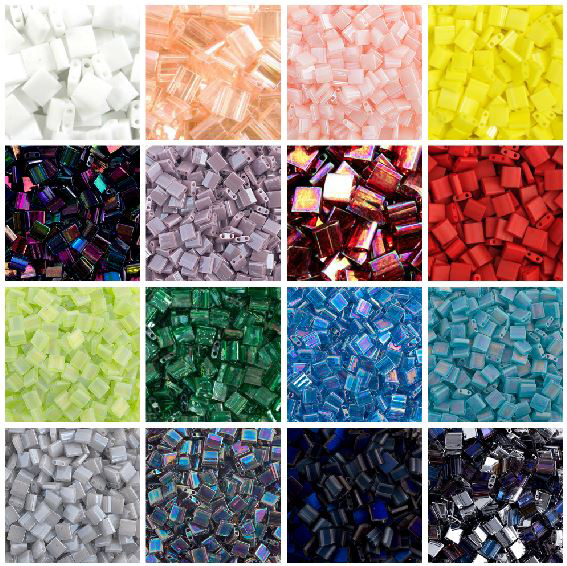 White Artistic wire is now available in 26g, 24g and 22g.
21 gauge, tarnish resistant silver, square wire is now available in a 1/4lb spool which is approximately 80 feet.
Working with a bead spinner has just gotten a lot easier. Use these bead spinner liners to easily change colours when working with seed beads. Sold in a package with 2 liners.
*Beads and spinner sold separately.
Do you find that stringing beads onto Elasticity can be time consuming? Try using a needle to create your designs and quickly thread all the beads onto your thread or elastic with ease.