Creative Ideas
We all have those few beads that were not used in a project. Many beautiful things that can be created with left-over or "Orphan" beads when you don't have enough to complete a project with them and can't find the same beads to make another necklace or bracelet. Below are a few examples of creations made with small quantities of beads having a big impact.
Cuff Bracelet - Materials: Beading Foundation, clasp, Obeads, seed beads and leftover beads.
Crochet Napkin Ring - Materials: 26 gauge wire and beads.
Bookmark - Materials: Head pins, jump rings and leftover beads.
Stitch Markers for knitting - Materials: Beadalon wire, crimps and beads.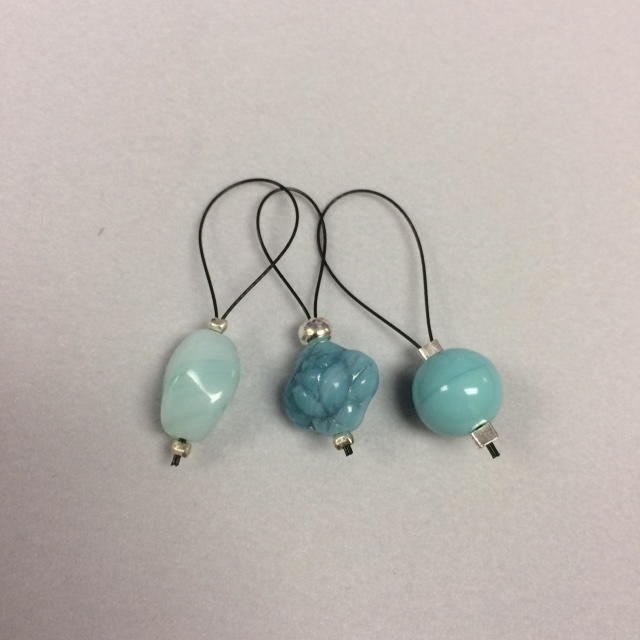 Eyeglass Chain - Materials: Chain, wire and beads.