Welcome,
We are pleased to inform you that our Showroom has reopened.
We are open Monday to Friday 9am to 5pm and Saturday 9am to 4pm.
Masks must be worn at all times.
Hands are to be sanitized upon entering the store.
Limit of 4 customers in the store at a time, please be patient.
Curbside pick-up is always available.
Take care, stay safe and be creative!
Meredith, Brent and Carrie.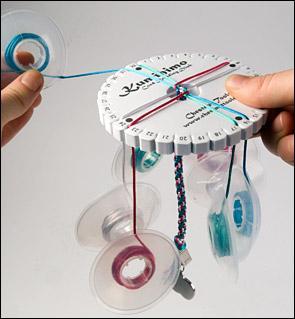 Kumihimo Bracelet
Fee includes kit
Create a beautiful bracelet using the round braiding disk. We will help you to create your own braided cords. With this technique, experiment with S-lon, wire and other fiber materials as well as adding some shaped beads. Also try using the square disk to make a flat braid. There are so many possibilities once you understand the basics!