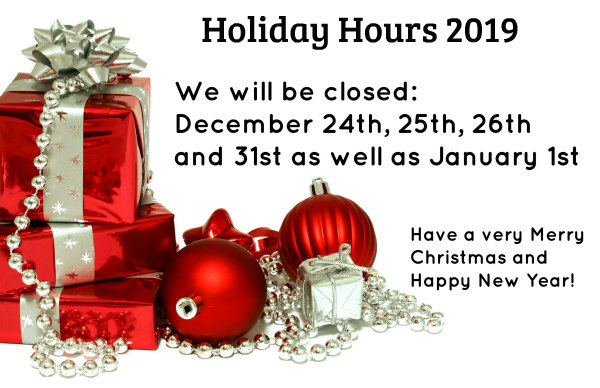 Classes and Workshops
We have a few classes this month, just in time to make unique gifts for people on your lists. We will be taking a short break in our course schedule for the holidays. Classes will resume at the end of January. If there is something that you would like to learn, please let us know and we will try to put it in the schedule.
~ Are you interested in a class but not available on the dates scheduled? Let us know and we can work out a private date/time for you.
~ We offer group classes for a minimum of 4 people. Get a group of friends or co-workers together for a creative escape or team building event. They can usually be arranged during the day or in the evening.
A time for Celebration and Reflection
At this time of year we try to remember to take time for pause and reflection of the year that will soon come to an end. It is also the time of year that we host our annual Holiday Open House. This year it will take place on Saturday December 14th from 10am to 4pm. If you are in the Ottawa area, please take the time to stop by and enjoy some refreshments and fellowship. This is a small way that we can thank you for your patronage and continued support throughout the year.

Keep up to date with new products before the newsletters come out and get notifications of special promotions.