New Storage Solutions
We have new ways for you to get organized. Whether you need to organize your jewellery collection or your beading supplies, we've got something for you.
Hanging Closet Storage $21.95 - This product can be used to store finished jewellery in your bedroom closet or it can be used to sort beads, threads and wire in your crafting room.
Stacking Jars $9.10 - 25 small stacking jars with 5 lids. Can be kept in the case or use the case for storage of larger items such as thread, wire or tools.
Flip top boxes $8.75 - 12 containers stored together for easy storage. This style of container can easily be opened with a single hand.
Travel storage:
Although we are not travelling at the moment, these storage solutions are great for transporting your project from room to room.
Voyageur Workstation $70.00 - Complete with storage pockets for holding tools, wire or thread, a removable bead tube storage system and a beading surface. Zipper closure like a binder with a strap for carrying. (Beads, tools and contents not included with the Workstation)
Design Save 'N Go Junior $35.00 - Lined with a beading mat, the entire surface can be used for beading. The hard shell exterior makes a sturdy work station. Simply close the lid to save the beads from rolling and falling out of place.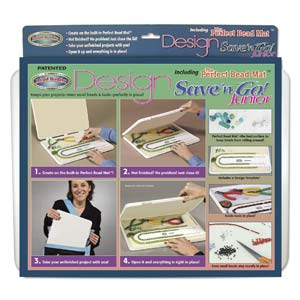 New Books
Are you looking for new techniques? These 4 new books have some great ideas.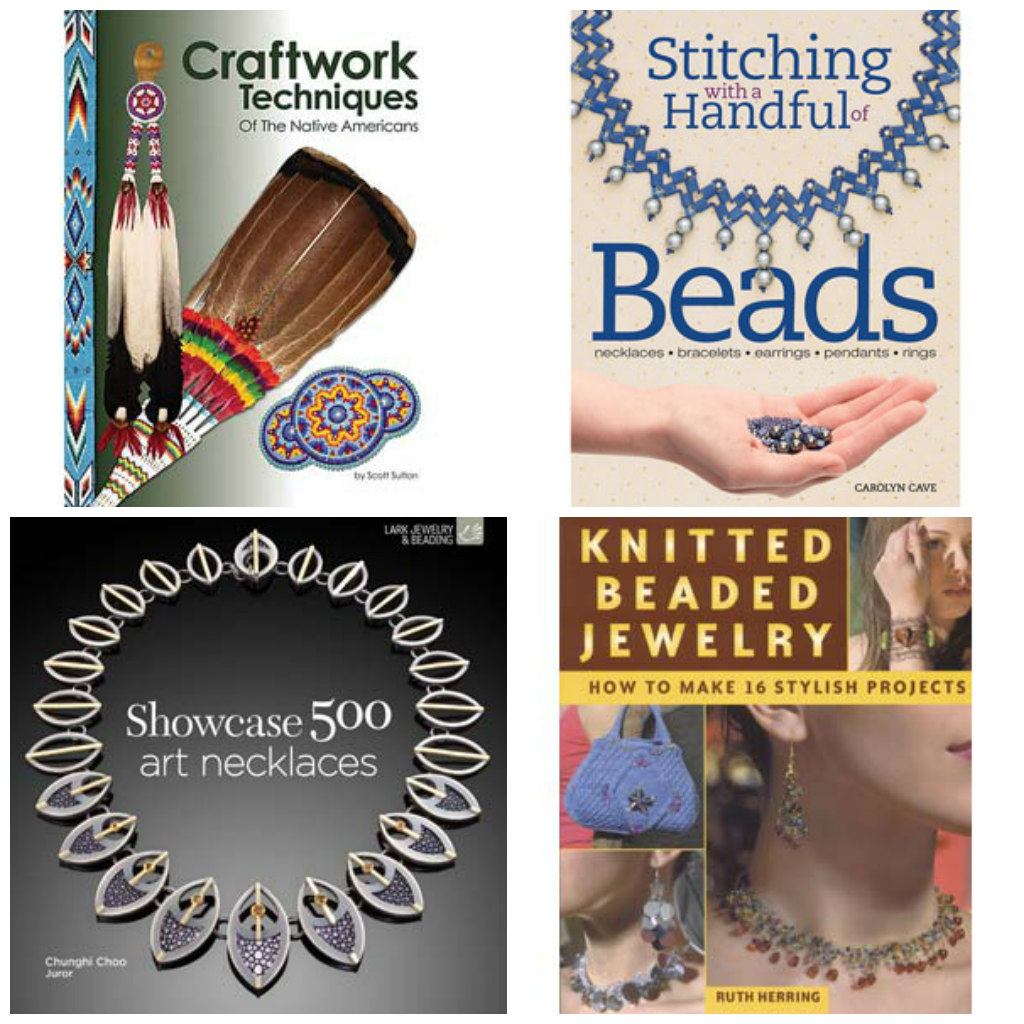 Mask Accessories
Mask Mates are available in black or white, 2 pieces to a pack. Made of a soft plastic, light weight and flexible.
Silicone Cord locks - Sold in a pack of 48 pieces, black or white. With 2 different opening sizes, these universal ends can be used to make your masks or cords adjustable.