Greetings Beading Friends
It is hard to believe that the month is almost half over. There are a lot of new products arriving and they will all be featured in the December edition of the Newsletter.
In this mid-month catch-up we wanted to remind you of the Sale that is on right now and start our new "Product Spotlight" section with the first feature being Gemstone Chips.
Sale
With the holiday's fast approaching, what's better than a handmade gift to show someone you care? Save on the beads used to make those special gifts.
Product Spotlight
Available in over 50 different stones, there is a colour for everyone. Whether you are looking for Chakra stones, birthstones or just your favourite colour, we have a gemstone chip strand for your project.
Chip strands are sold in 34-36" strands with prices as low as $5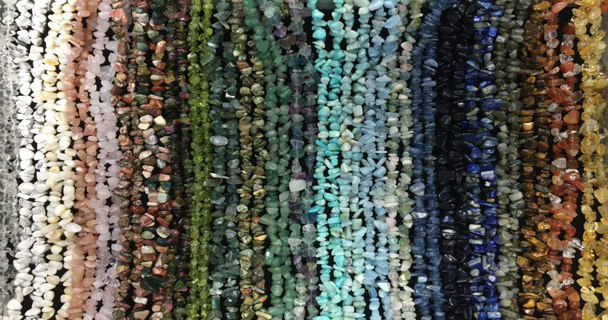 Create a personalized Tree of Life for that special someone. Using all one colour or space out the branches for individual family members. Tree pendants are made with 18 and 24 gauge wire which is also available in over 20 colours.
Crocheting with wire is a great way to make a fun, chunky and unique bracelets or necklaces. Use a variety of beads to add even more texture. If this looks interesting to you but you're not sure how to crochet, join our class on December 15th to make your very own bracelet. Previous crochet experience not required to sign up, let us teach you.