15/0 are the smallest seed beads we sell. We have over 150 colours, including these two new ones.
11/0 are the most popular Toho seed beads we sell. We have over 350 colours, including these nine new colours.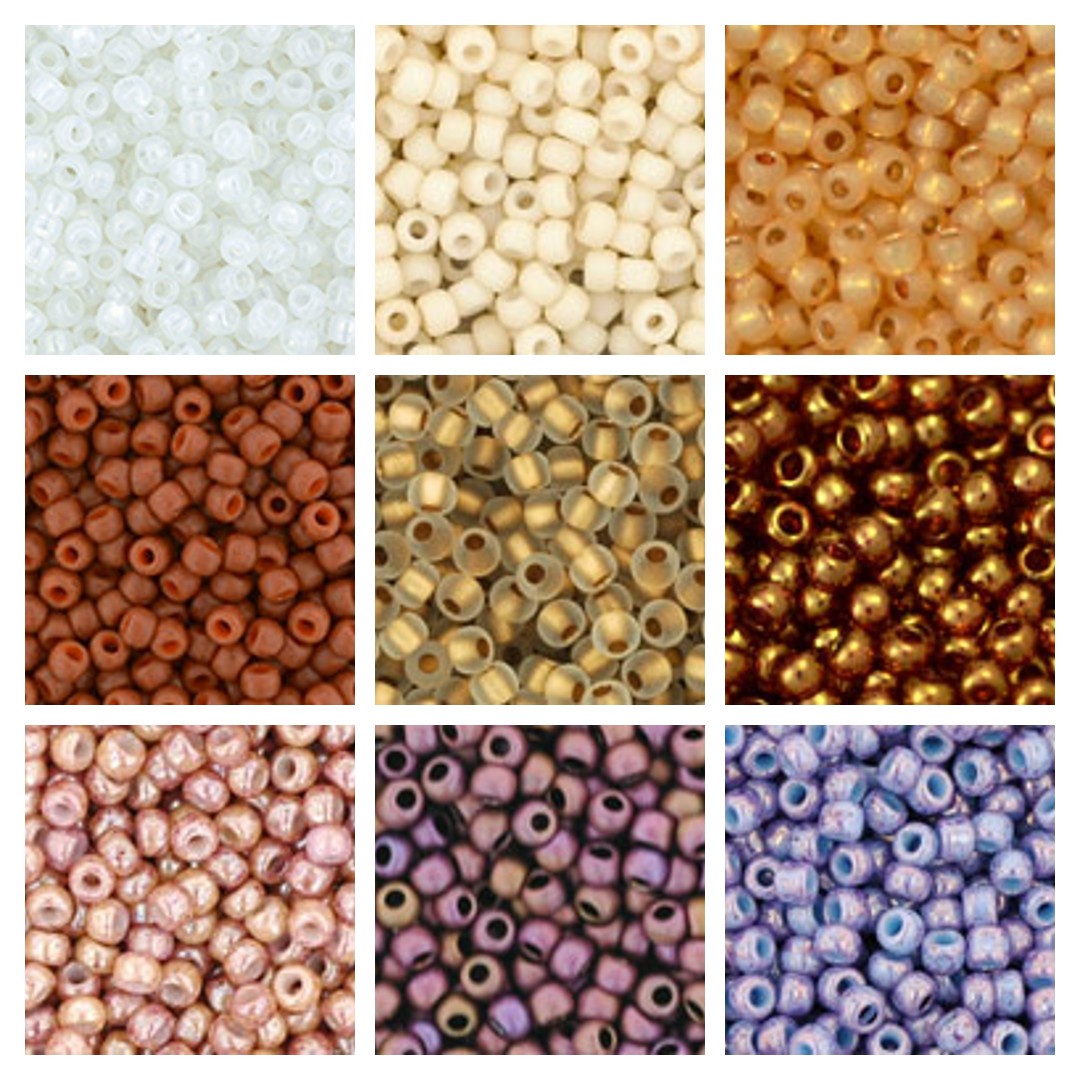 When working with many components to create a project (shapes, sizes, colours or textures), it can be helpful to have a beading mat with small compartments to keep them all from mixing together. This new beading mat has 6 small rectangles and one large working space in the middle. Great for working on seed bead or gemstone projects.
We have received a new shipment of the popular Métis beading books. Each comes with an instructional DVD. They are published in Saskatchewan at the Gabriel Dumont Institute.