Sale
Spring has sprung and we are celebrating with a sale! Starting Thursday April 1st until Saturday April 13th, "Pop and Save" eggs give you a chance to 10-25% off your entire order OR receive a $50 gift card. We will have plastic eggs by the cash and you will be asked to "pop" one before finalizing your purchase.
Mail order and web customers will save as well. We will pop an egg for you and send you the treat with your order. Limit to one "pop" per day, per customer. Valid for wholesale and retail customers.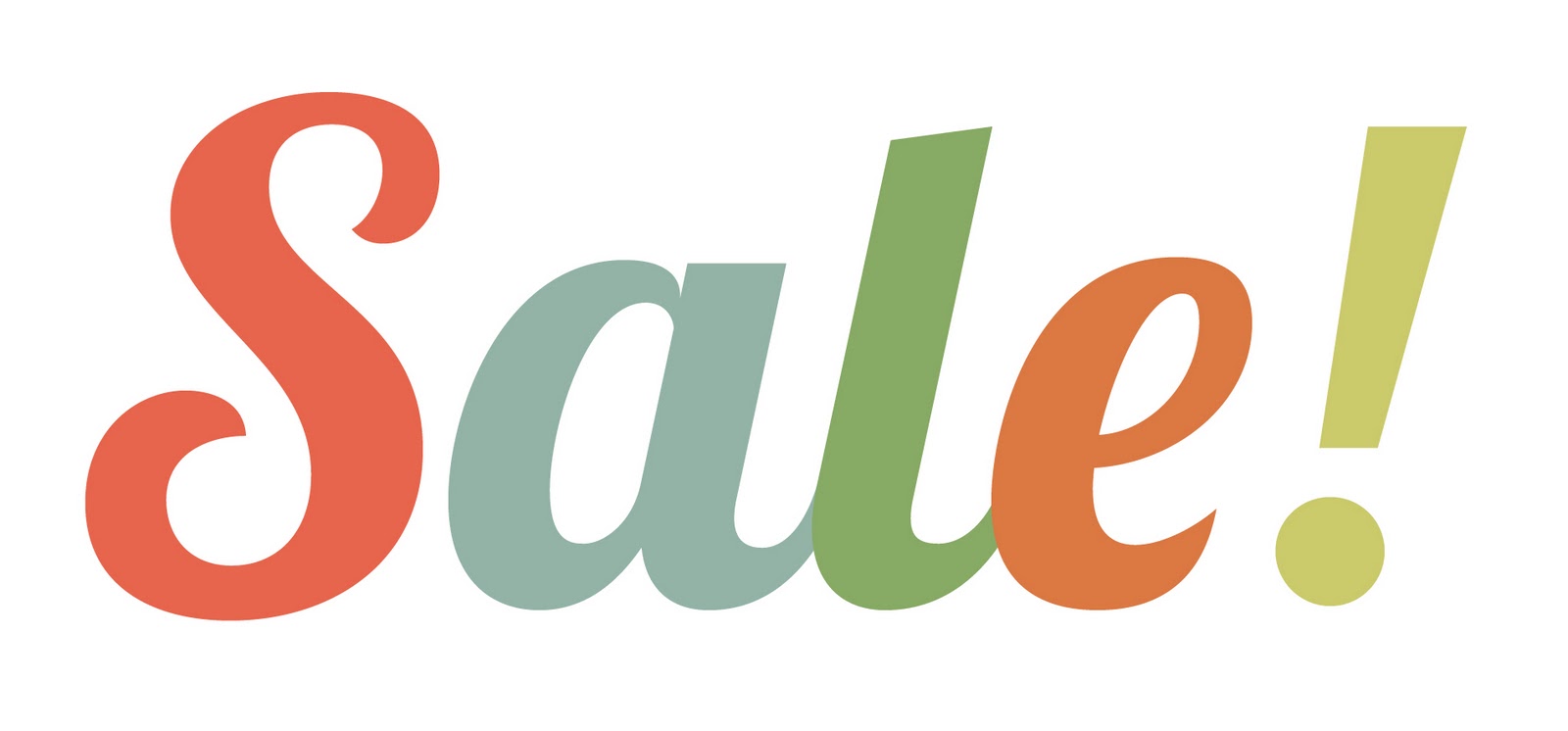 Easter
We will be closed Good Friday April 2nd. We hope you have a safe and happy holiday.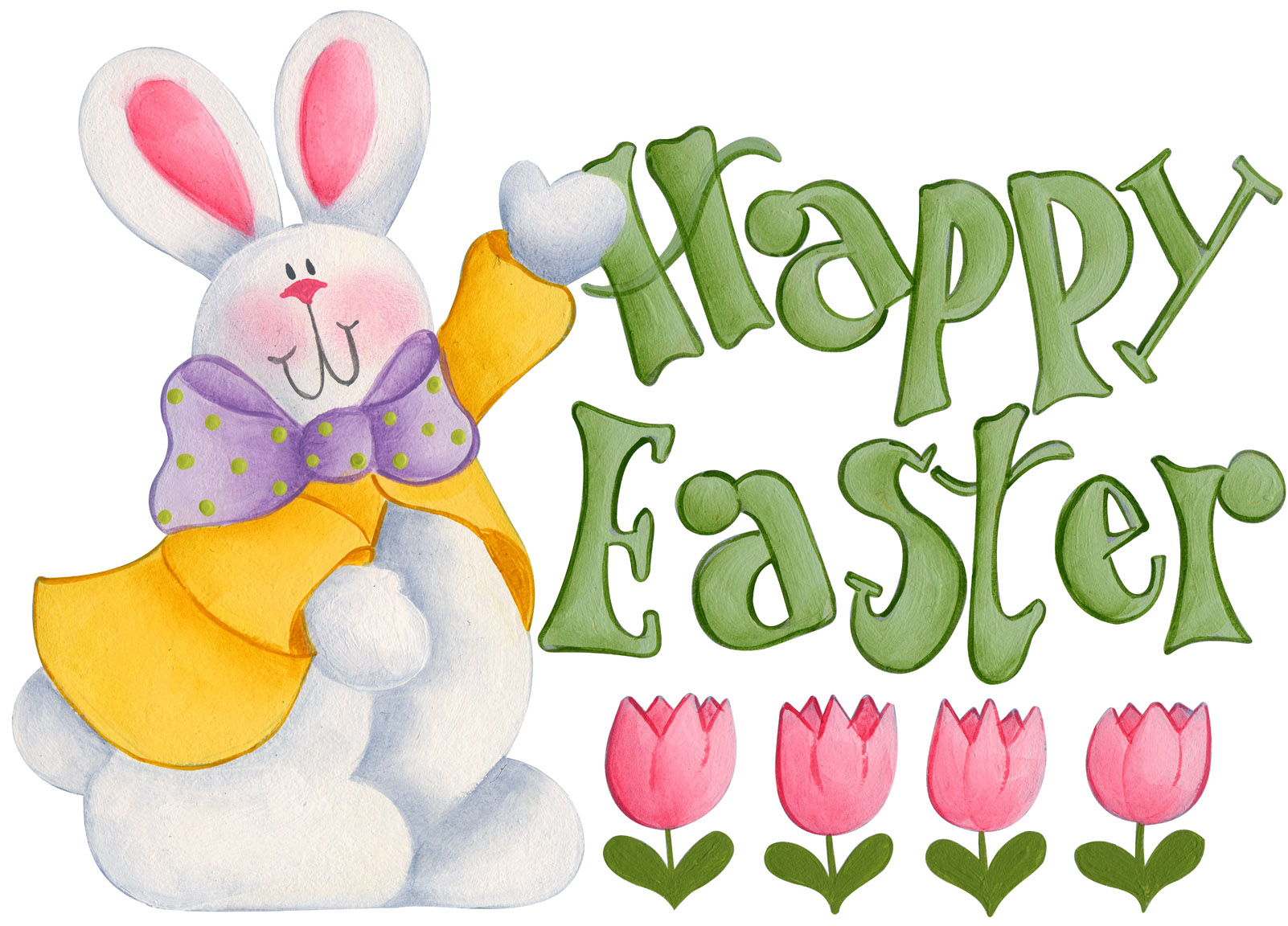 Courses
As we all spend more time at home, why not learn a new technique? We have classes for all skill levels. There are some course that are virtual (evenings) and others that are here in the store. Please keep in mind that space is limited for the in store classes.
In-store classes
The following classes will be held at the store - 190 Colonnade Rd. South Unit 8B - with a limit of 4 participants. All participants are expected to wear a mask for the duration of the class. Please don't bring coffee or tea with you as that would require removing your mask. All prices include everything needed to complete the project.
Monday April 5th - 1 to 4pm - $75
Knotted Mala - Create a 108 bead knotted mala with 6mm gemstones and nylon cord. A premade tassel will be added with a Guru bead in the center.
Saturday April 10th - 9:30 to 12pm - $60
Beaded Scarf - Using the netting technique with seed beads, create a draped necklace with size 8/0 seed beads. A beaded fringe can be added to dress up the design.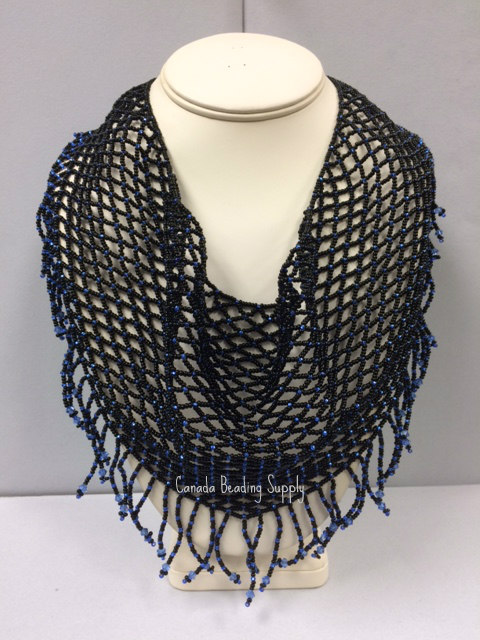 Monday April 12th - 1:30 to 4pm - $40
Peyote 101 - A technique that can be used to create many different types of projects. We will walk you through the beginner steps of even count peyote stitch.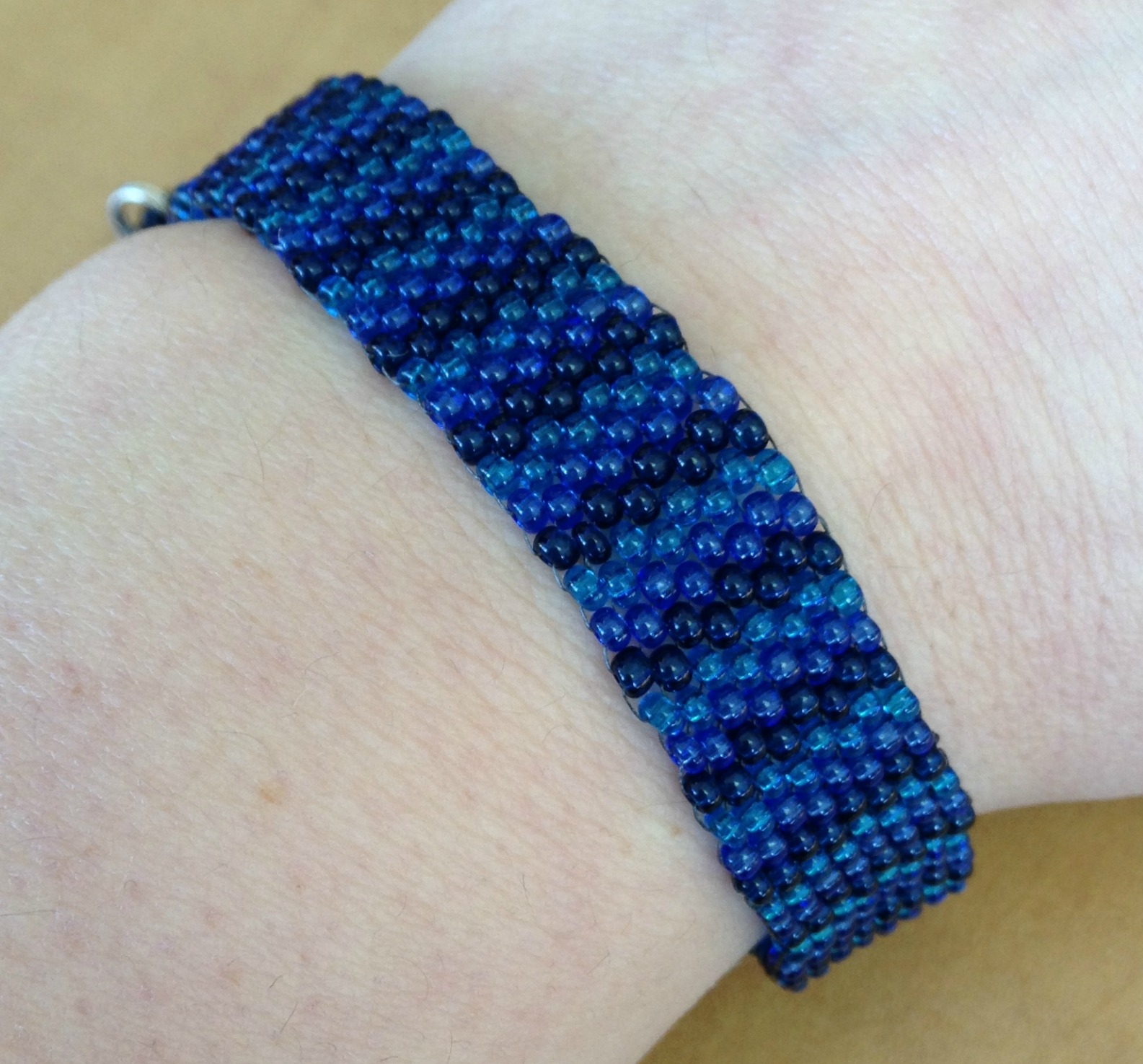 Saturday April 17th - 9:30 to 12pm - $40
Beading 101 - Learn to crimp a bracelet, make a pair of earrings. We will walk students through the supplies needed to make different types of beaded projects.
Monday April 19th - 1:30 to 4pm - $50
Loom 101 - Create a bracelet on a wire beading loom. This technique can be used for many types of projects from bracelets, necklaces, straps, belts and key chains.
Saturday April 24th & May 8th - 9:30 to 12pm - $90
Bead Embroidery - Create a beaded cuff bracelet with O-beads, seed beads and a handful of shaped beads on beading foundation.
*note that this is a 2 part workshop.
Monday April 26th - 1 to 4pm - $50
Wire Crochet Bracelet - Using 26 gauge Artistic Wire, gemstone chips, seed beads and crystals, create a braided bracelet.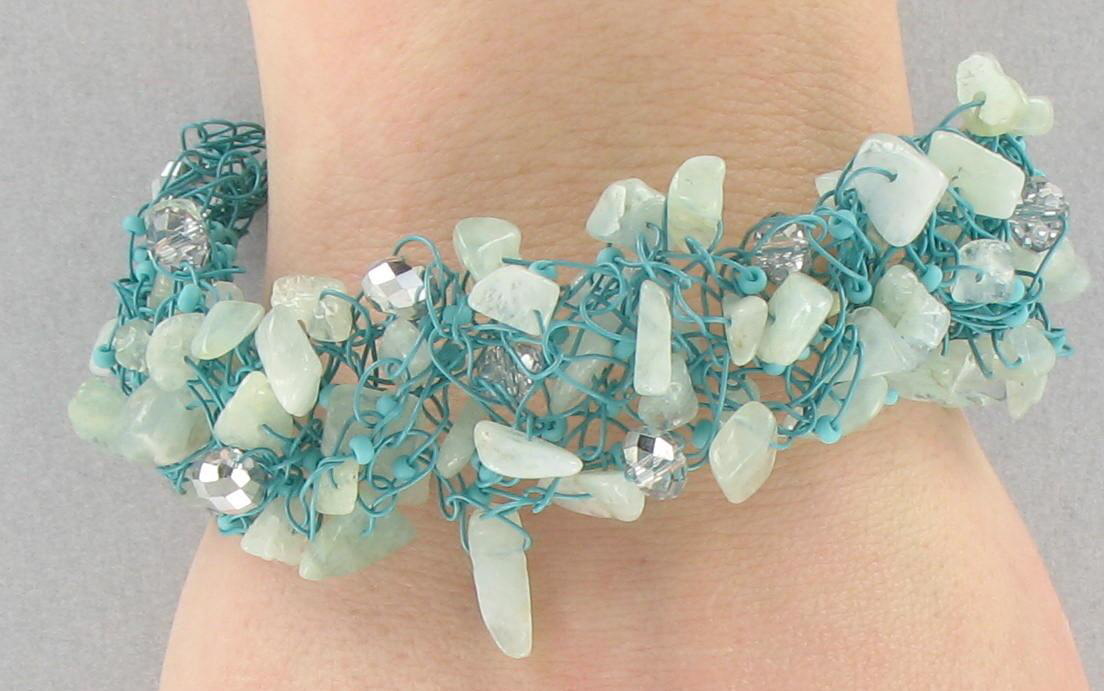 Virtual Classes
The following classes will be taught over Zoom. Students will be sent a link to join the workshop a few days before the class is to begin. When you enter the "meeting" you will be added to the waiting room. A few minutes before the class is to begin, you will be added into the main room. Only paid participants will be added. Please do not invite other non-paying friends to join.
Virtual class prices are for instruction only all supplies are available for purchase and a 20% discount will be applied. If you require class supplies, they can either be picked out at the store or ordered online and mailed with Canada Post. Parcels can take 3-10 business days to arrive depending on geographical location in Canada. International shipments will take longer.
Tuesday April 13th - 6:30 to 8pm - $30
Knotted Bracelet - In this class we will walk you through the steps to creating a knotted bracelet. The same technique can be used for necklaces.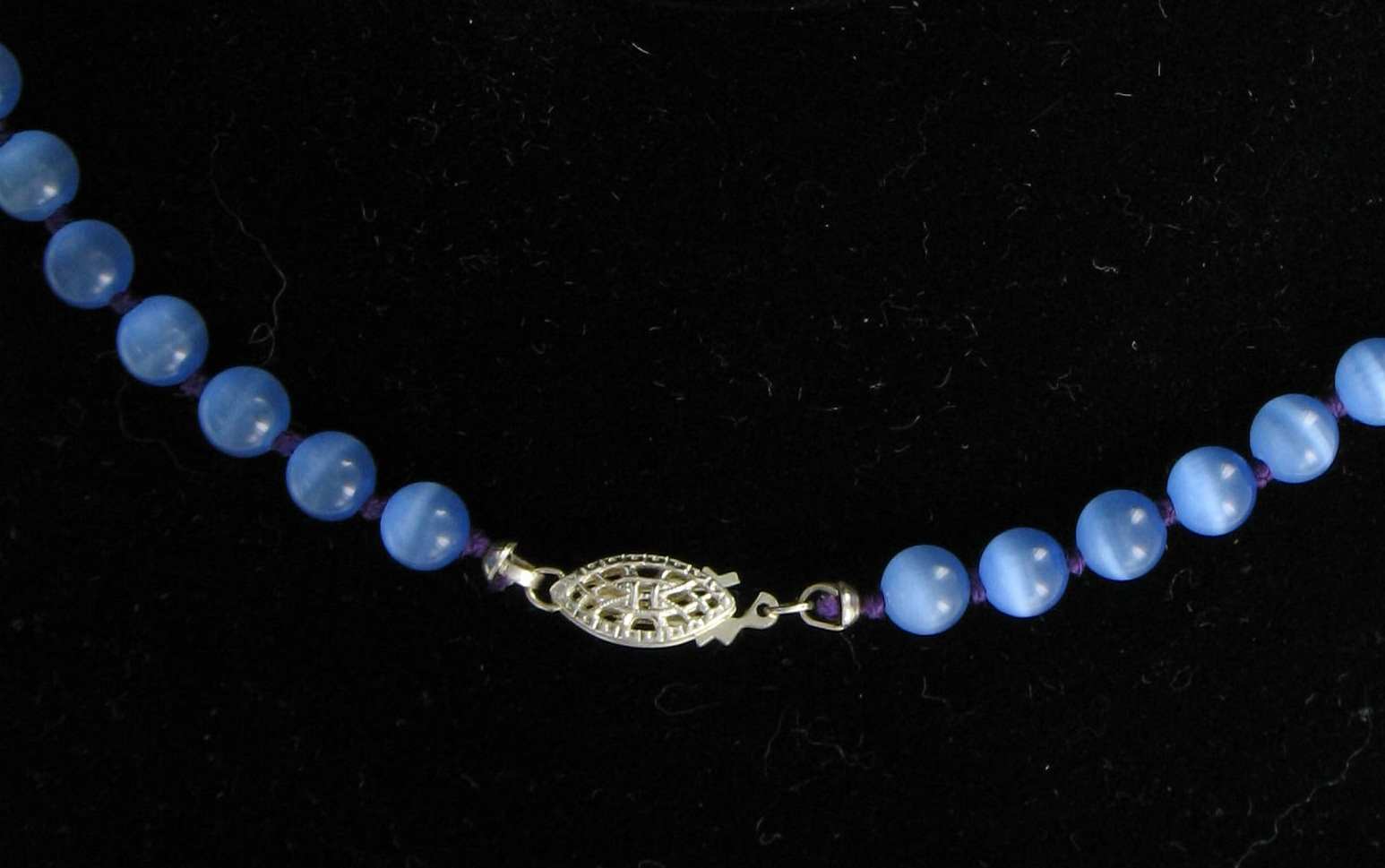 Tuesday April 20th - 6:30 to 8pm - $30
Wrap Leather Bracelet - Learn to weave Tila beads and seed bead between leather to create a wrapped bracelet. This technique can also be used to make a multi strands wrap.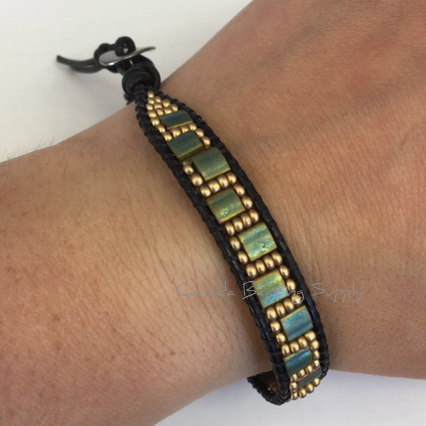 Tuesday April 27th - 6:30 to 8pm - $30
Wave Bracelet - Using 8mm gemstone beads and 8/0 seed beads, create a beautiful "wavy" bracelet.