Holiday Gift Ideas
Are you looking for the perfect gift to give this holiday season? Here are a few ideas of great gifts that can be found at Canada Beading Supply.
Seed Bead Soup
- is very popular and can be used in all sorts of projects. They are sold in 10 gram packages and include different sizes and shapes.
This bracelet was made with two tubes of green soup:
Czech Bead Mixes
- assorted shapes, sizes and types of beads in great colour combinations.
Don't forget the stringing materials
Artistic Wire
- Available in over 25 colours and several gauges. Excellent for adding a different look to the traditional silver, copper or gold wire creations.
KO Thread
- this nylon thread is great for beading with seed beads, thin enough for size 15/0 beads and strong enough for larger 6/0 seed beads. Can be used for loom brojects, bead weaving or bead embroidery.
$22 - For children beginning to bead, also great for adults' tool boxes when on the road or at shows. These little pliers are a perfect fit for small hands.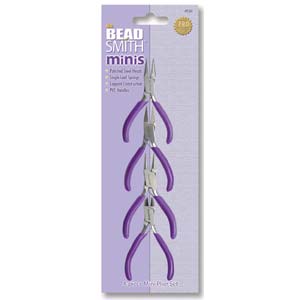 $38 - This 7 piece set is great for beginner beaders. The 7 pcs include - chain nose pliers, round nose pliers, wire cutter, thread clippers, tweezers, a bead scoop and a 6 compartment bead organizer.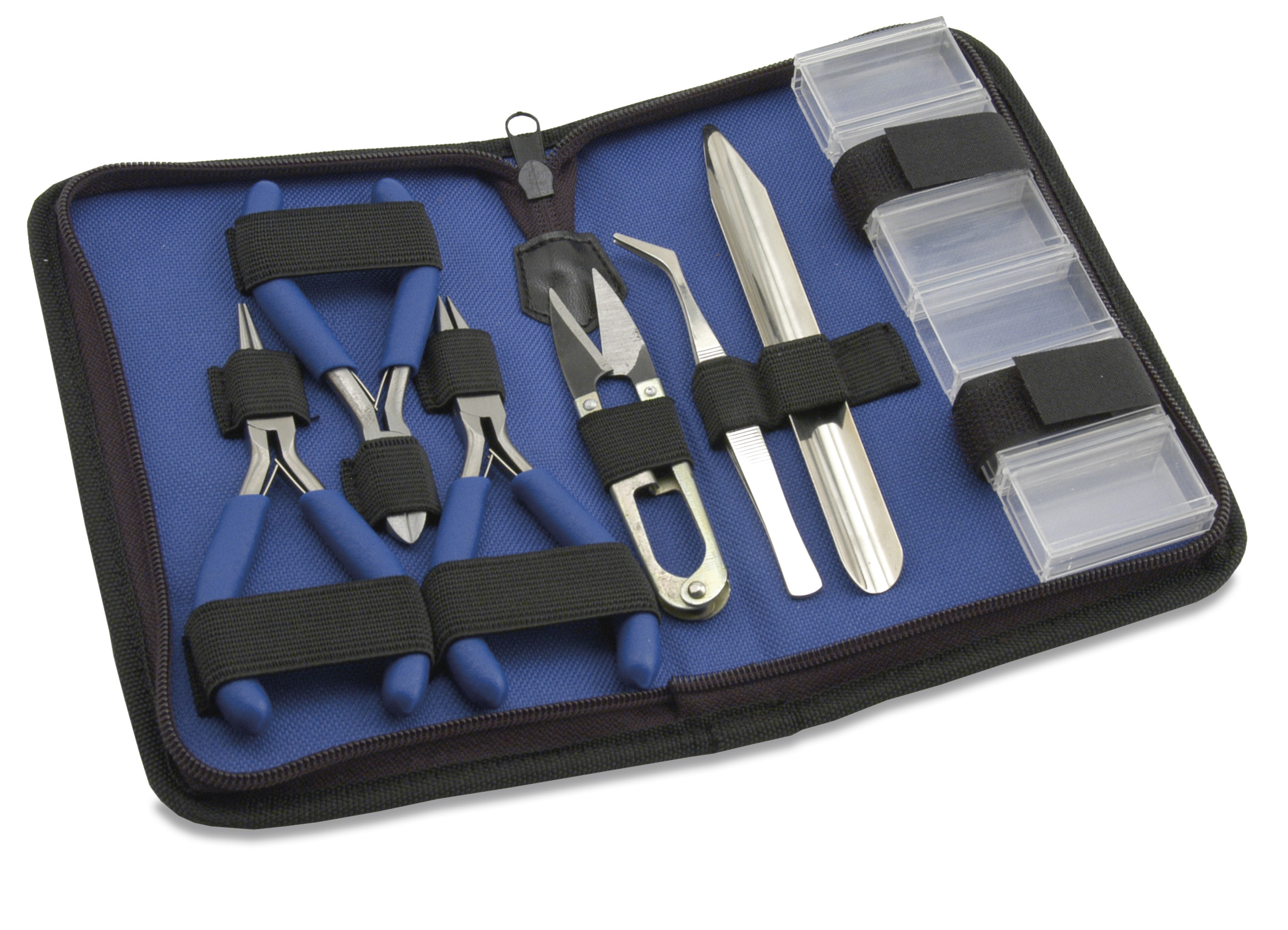 $50 - This set has the four most useful pliers which are made from a higher quality steel for longevity. Kit includes chain nose pliers, round nose pliers, flat nose pliers and wire cutters.
$130 - This 9 piece set has all the tools you will need for beading. It includes knotting tweezers, crimping pliers, chain nose pliers, round nose pliers, nylon jaw pliers, wire cutters (2 pairs - one for soft wire and one for harder wire), split ring tweezers and a bead scoop.
$24 to $43 - Bead Tube Tower - Great for a few or a lot of tubes of seed beads. Available in two different sizes depending on how many tubes you would like to store.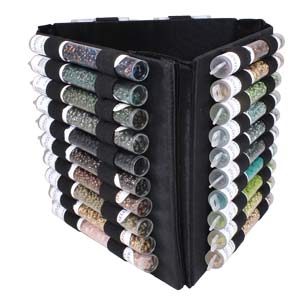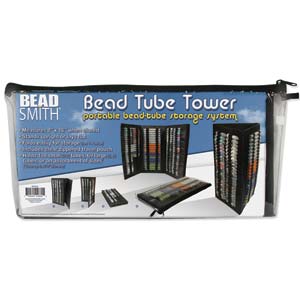 Voyageur Work Station and Design Save N Go
Great for beading on the go or keeping your project contained to one location.
$85.55
$30-50 - A design board that you can take with you. Each side is covered in bead mat material for a cushioned surface. Simply close the lid and your project will stay intact. If you are working with small seed beads, we suggest an additional bead mat cut to fit inside to prevent the beads from rolling around. Available in three sizes.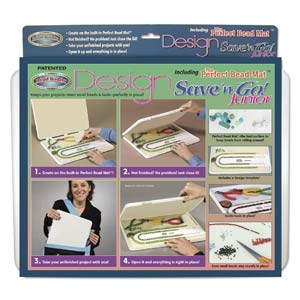 $18 - Jewel Loom - Use seed beads to create cuff bracelets. You can personalize them for each recipient.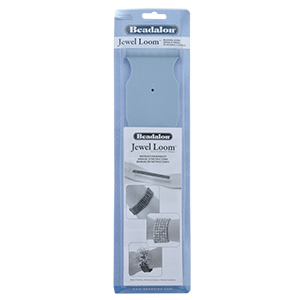 $15
- Wire Beading Loom - this loom is great for making long or short bracelets, necklaces or even belts. The wooden dowels on the end allow for wrapping the finished pieces around for longer projects.
Gift Cards
- Can't choose what to buy? Want to leave it to the beader? Why not buy a gift card, available in any denomination you wish. Gift cards can also be used for online purchases with a unique pin attached to each card.
Courses and Workshops
- We offer a range of classes for all skill levels. Give the gift of learning this holiday season.