We are often asked if there is a bead board for making bracelets as most boards are focused on necklaces. We have found one that has spaces for 8 different diameter sizes.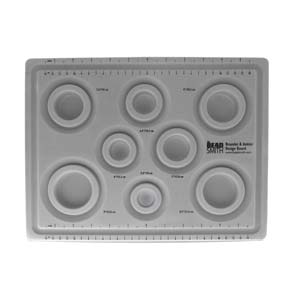 When working on a project that uses many colours, shapes or sizes, it is helpful to have a space to keep them separate so they don't mix together. With this new board, there is space for 18 items, a working space at the bottom and a printed ruler to keep track of the length.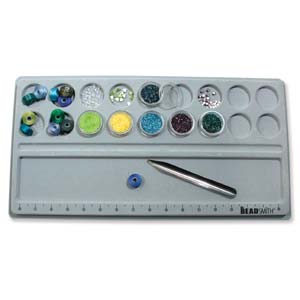 A new scoop to pick up beads and findings.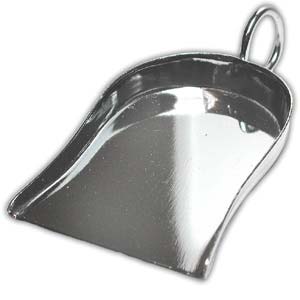 Colourful, light weight and fun for summer designs.
Natural shell heishi 7mm, dyed orange, hot pink, indigo, teal and blue 6mm
Dyed shell coins 15mm crimson, 20mm purple, blue and olive.
Colourful glass beads with a reflective foil pressed inside. These beads are sometimes referred to as "Mermaid Glass" for the shimmer effect when they move. Available in 6mm and 8mm.
Back in stock! We have these 5 wonderful Canadian Metis books back in stock.