Moonstone, labradorite, kyanite, peach moonstone, quartz and thulite.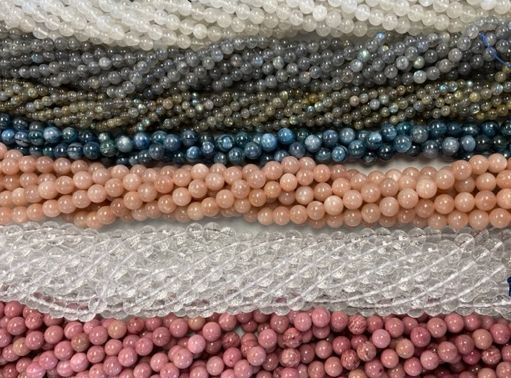 Morganite, moonstone, kyanite, aquamarine, abalone shell and charoite.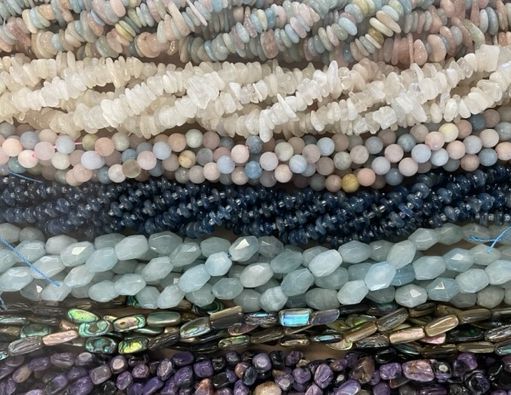 Freshwater Pearls
A sure sign that spring is around the corner when new pearls arrive. Great for wedding, graduation and everyday jewellery.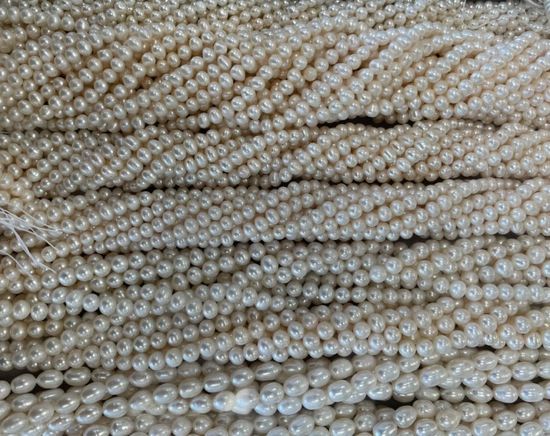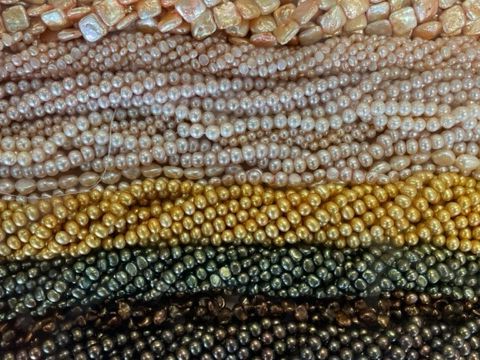 Great for adding a little sparkle to your design. These new colours are sure to be a hit.
4mm crystals in 9 fresh spring colours.
Stacking jars are great for storing beads and findings. Now available in a 4 pack. Also sold separately.
Ultrasuede is now available in Arctic White, a slight cream tone. Also available in 13 other colours.
The Keeper Crafter is an organizing tool with a silicone top. The flexible pattern stretches to hold your pliers, tweezers, scissors and more - securely in place. The top can be detached from the bottom to clean the compartments.