Remembrance Day
We will be closed until 12:30pm on Saturday, November 11th.
Shows
Our last show for the 2023 season was a few weeks ago. We would like to thank everyone who came out to see us at one (or many) of our shows this year. It is always a great joy to reconnect with familiar faces as well as getting to meet new ones. We look forward to a break in the schedule to restock, refresh and regroup.
Food Bank
From November 1st to 25th, we are accepting donations for the Ottawa Food Bank.
Donate in-store or online (type "food" in the search bar of our website to make an online donation). The food bank is always in need of healthy nutritious meals for the whole family. Not only are they in need of non-perishable food items but also personal hygiene products and baby products (two of the most needed but least donated items).
Let's help to restock the shelves ahead of the holiday season.
As a thank you for making a donation, we will enter your name into a draw for a $100 gift card here at the store (can be used in person or online).
For online donations, click here.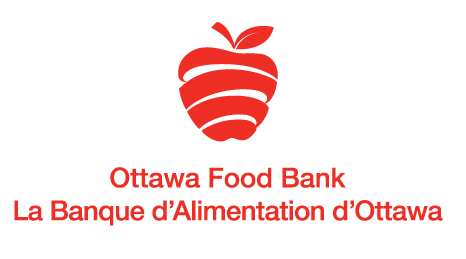 Courses
Are you looking to learn something new this year? Why not sign up for one of our classes? If there is a technique you are wanting to learn, but don't see a date option available, let us know and we can schedule a date for you.
Classes must be paid for in advance and there is a maximum of 5 students per class. Fees include a kit.
Saturday November 4th - 9:30 to 12pm - $65
Russian Spiral Bracelet - Create a spiral bracelet with gemstone beads, crystals and seed beads.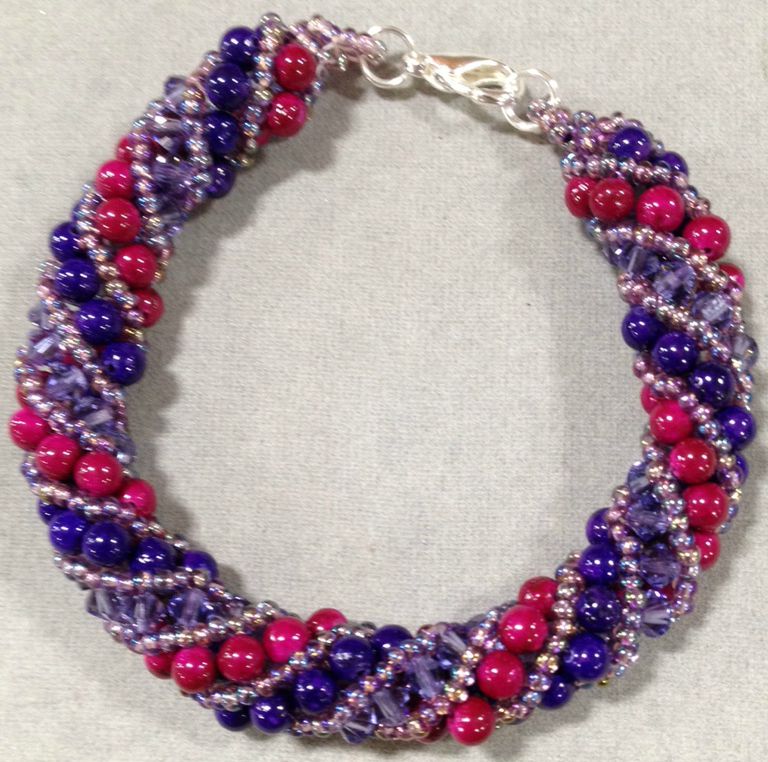 Saturday November 4th - 1:00 to 3:30pm - $45
Dutch Spiral Rope - Using seed beads in different sizes, create a spiral rope bracelet. This technique can be used to make necklaces and lariats as well.
Tuesday November 7th - 1:30 to 4pm - $45
Peyote 101 - Learn the beginner Peyote technique with even count to make a bracelet.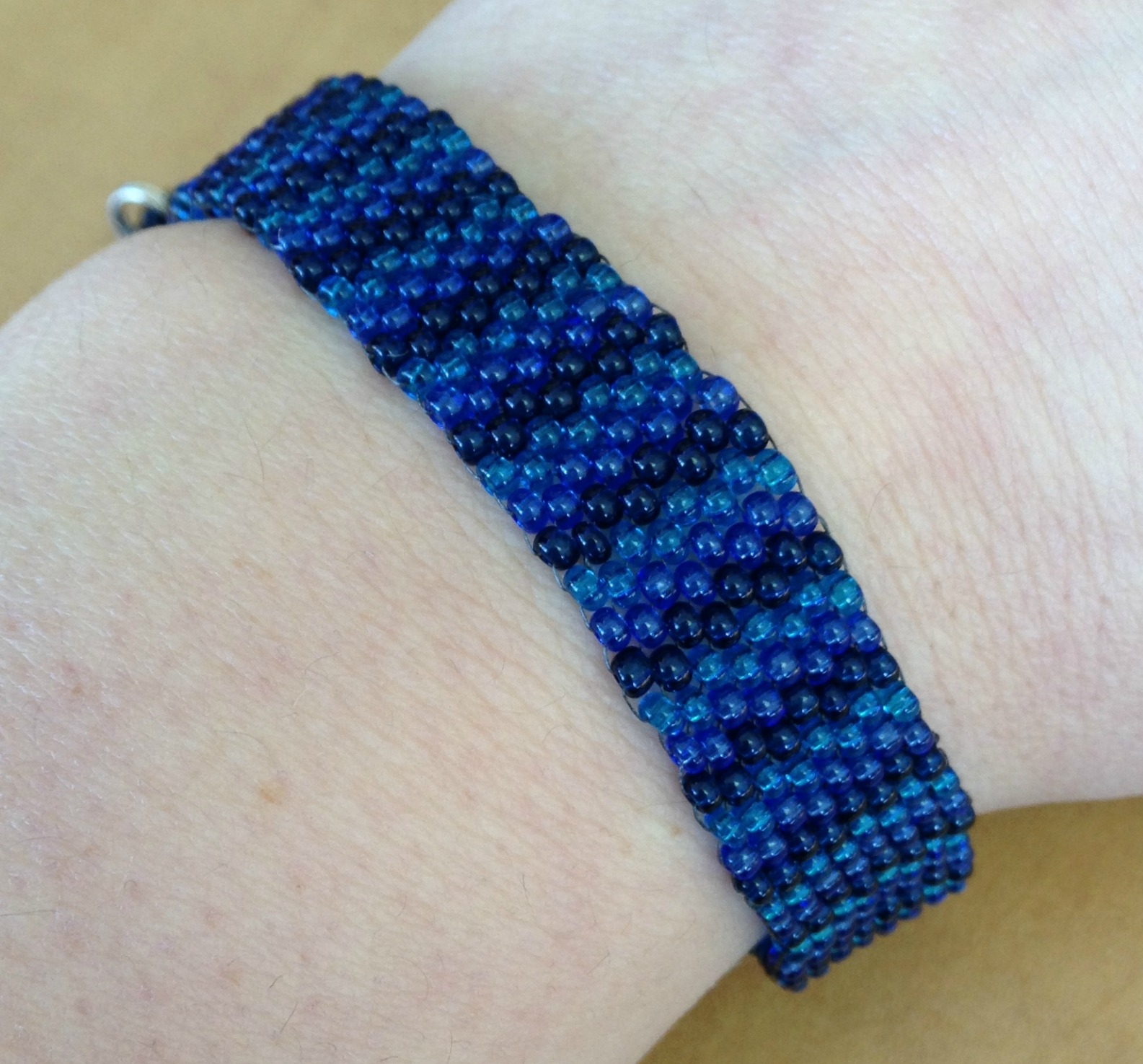 Tuesday November 14th - 1:30 to 4pm - $60
Tila & Duo Wrap - Using seed beads, Tila and SuperDuo beads, create a long double wrap bracelet.
Saturday November 18th - 9:30 to 12pm - $60
Embroidered Holiday Cards - Learn the basics of bead embroidery while creating holiday themed cards. This technique can be used for a wide variety of beading and art pieces.
Saturday November 18th - 1:00 to 3pm - $65
Wire Crochet - Using 26g wire and an assortment of beads, create a crochetted chunky bracelet.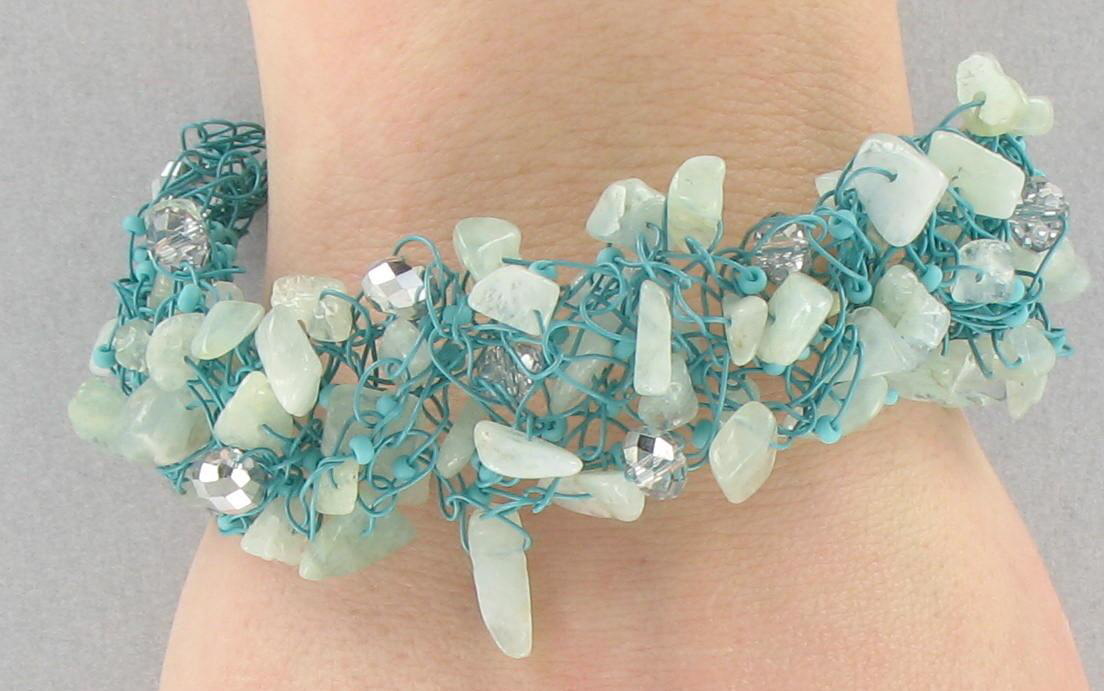 Tuesday November 21st - 1:30 to 3pm - $45
Tree of Life Pendant - Create a unique tree pendant using Artistic Wire and gemstone chips.
Tuesday November 28th - 1:30 to 4pm - $60
Wave Necklace - Using 4mm beads and 10/0 seed beads, create a wavy style necklace. The same technique can be used with larger beads as well.