The Vamp Project: Community Event
Background:
Beading is Healing - Everyone was Welcome to contribute.

In June 2021, to commemorate the 215 children who lost their lives at Kamloops Residential School, Deborah Young of Ottawa started a project to gather 215 single beaded vamps by September 30, 2021, Orange Shirt Day. The Vamps have been framed and will be donated to the School of Social Work at Carleton University, to honour the 215 young lives lost at Kamloops Residential School as well as all of the children yet to be found.
Why? One thread, one bead, and one vamp represent an incomplete journey. A single bead on its own remains unfinished but when many beads are brought together it tells a powerful story of resistance and resilience which is only made possible by community voice and action.
Given social work's historical role in perpetuating and maintaining settler patriarchy and violence, this commemorative display will honour the lives of the lost First Nations, Metis, and Inuit children and bring the conversation into the School of Social Work and the wider community.
Deborah is a student at the School of Social Work at Carleton and there was a very touching article created about her and this project. To read it, please visit - Carleton University Article
There was a great deal of enthusiasm amongst customers of Canada Beading Supply as well as Deborah's contacts. The goal was to have 215 vamps. The final count was 356 vamps that came in from all over North America as well as one from the University of Sussex in England!
UPDATE:
There will be an unveiling ceremony of "The Journey of the Baby Vamp: Honouring the Lives of the Missing Children from Residential Schools." on Friday September 30th starting at 8:30am. The location is the Residence Common Conference Room at Carleton University. Space will be limited and registration will open in the weeks to come.
Keynote address: Kimberly Murray, Independent Special Interlocutor for Missing Children and Unmarked Graves and Burial Sites associated with Indian Residential Schools in Canada.
Topic: Honouring the children: Unmarked graves at Residential Schools - What does this mean for reconciliation in Canada & what role do universities have to advance reconciliation in the classroom?
September 30th is recognized in Canada as Orange Shirt Day - National Day for Truth and Reconciliation.
A few photos of the vamps collected here at Canada Beading:
The vamps below were created by students a St. Joseph's Catholic Secondary School in Cornwall
The process of assembling the vamps: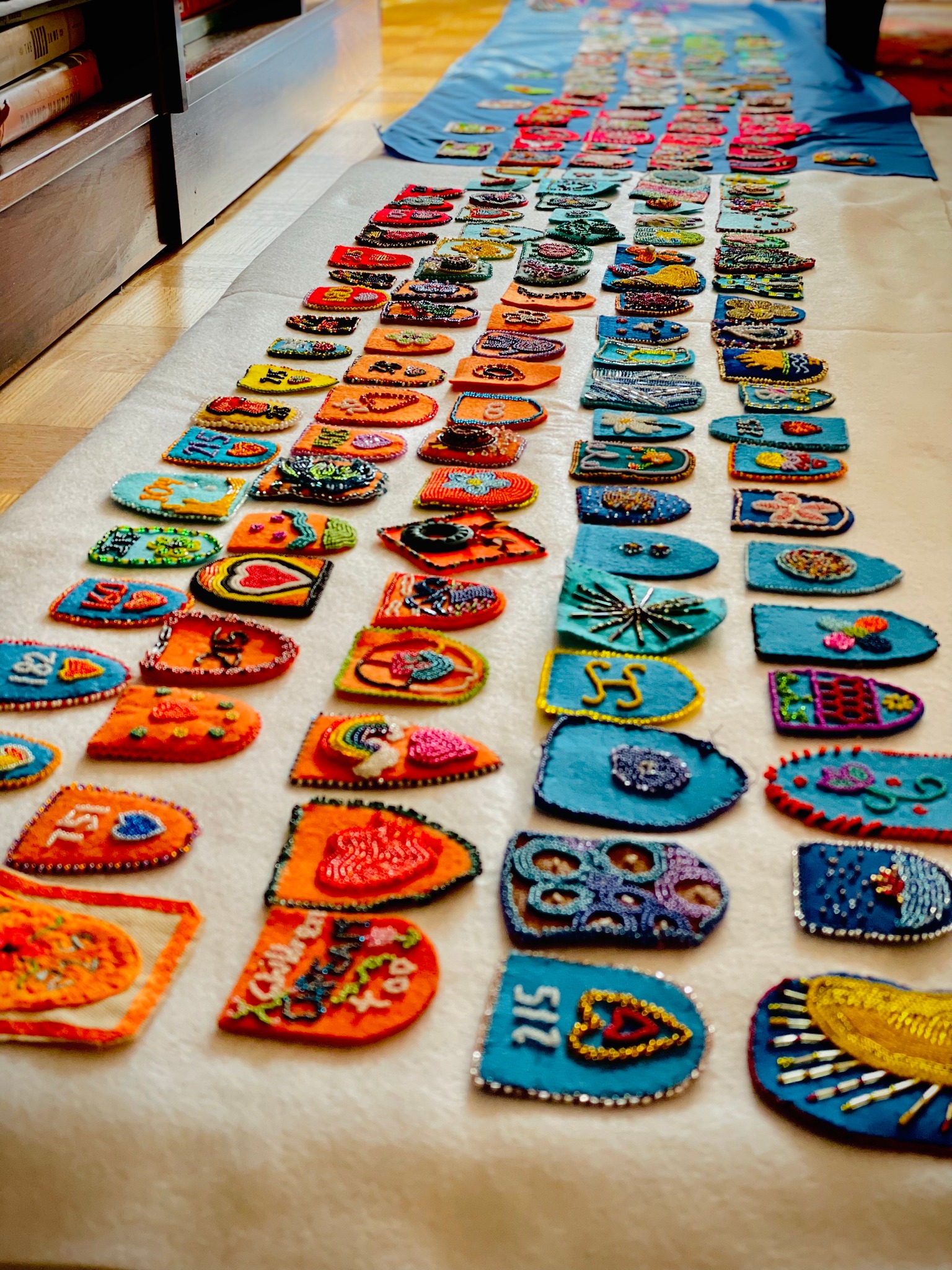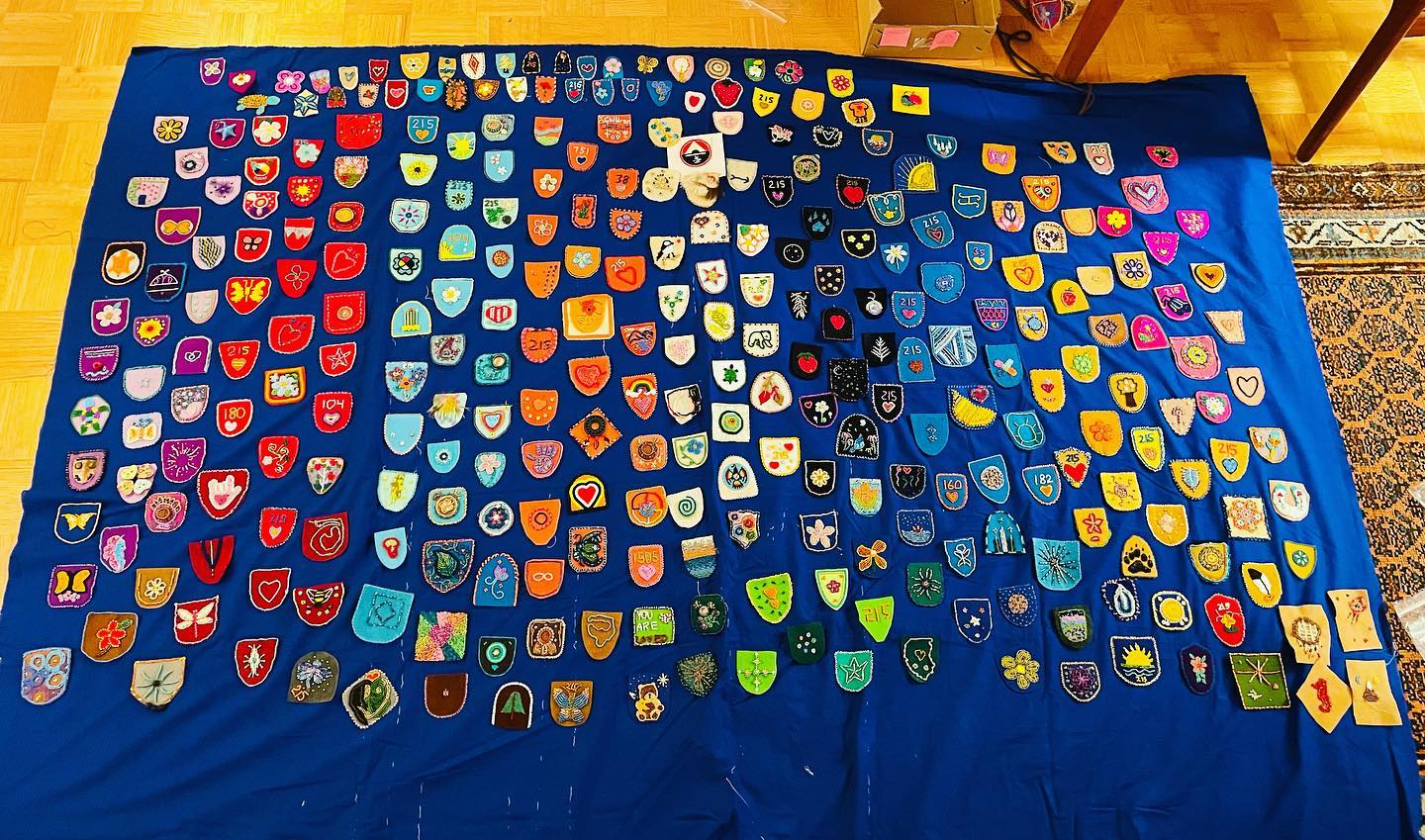 With the help of Cree/Mohawk artist - Michele Thompson - the final layout is being developed.