Creative Ideas
Now may be the time to do some thinking about making gifts for the celebrations which many cultures cherish. For a hostess gift, you might try making napkin rings or tree ornaments, either plain or beaded, out of the new flat Artistic Wire we brought in recently. The flat wire can also be used creatively for pendants and bracelets. Use seasonal colours of seed beads for earrings, pendants or a bracelet for someone special. There are some interesting new findings which work with Tila beads and seed beads to make interesting finishes. Some people "who don't need anything" might appreciate a special hand-made greeting card with a small beaded piece as a focal point. We have included a few photographs to give you some ideas.
Cuff Bracelet - Materials: Beading Foundation, clasp, O-beads, seed beads and leftover beads.
Crochet Napkin Ring - Materials: 26 gauge wire and beads.
Bookmark for a reader on your list - Materials: Head pins, jump rings and leftover beads.
Stitch Markers for the knitter in your life - Materials: Beadalon wire, crimps and beads.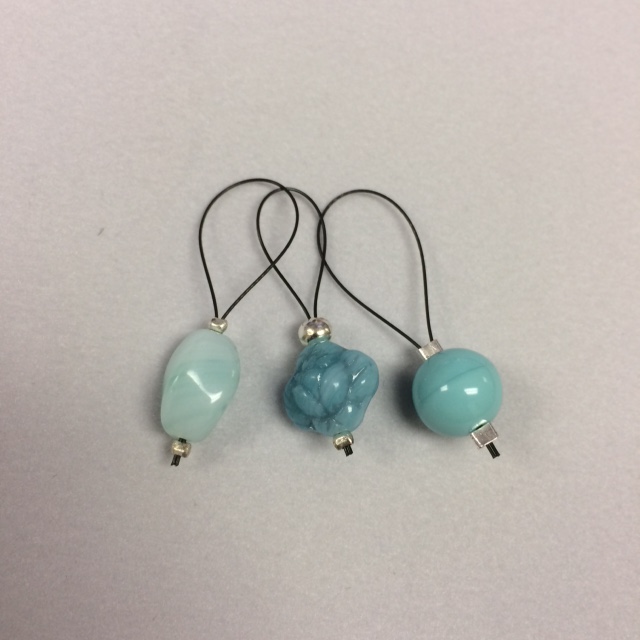 Greetings Cards - Materials: Blank card, beading foundation, wire and beads.
Star earrings - Tila beads, 11/0 seed beads and earrings. With 75 colours of Tila beads and over 250 colours of 11/0 seed beads, personalize the design for the recipient.