New metal clasps, bead substitutes and connectors have come in. The Cymbal brand has created metal elements that work perfectly with seed beads of different shapes and sizes.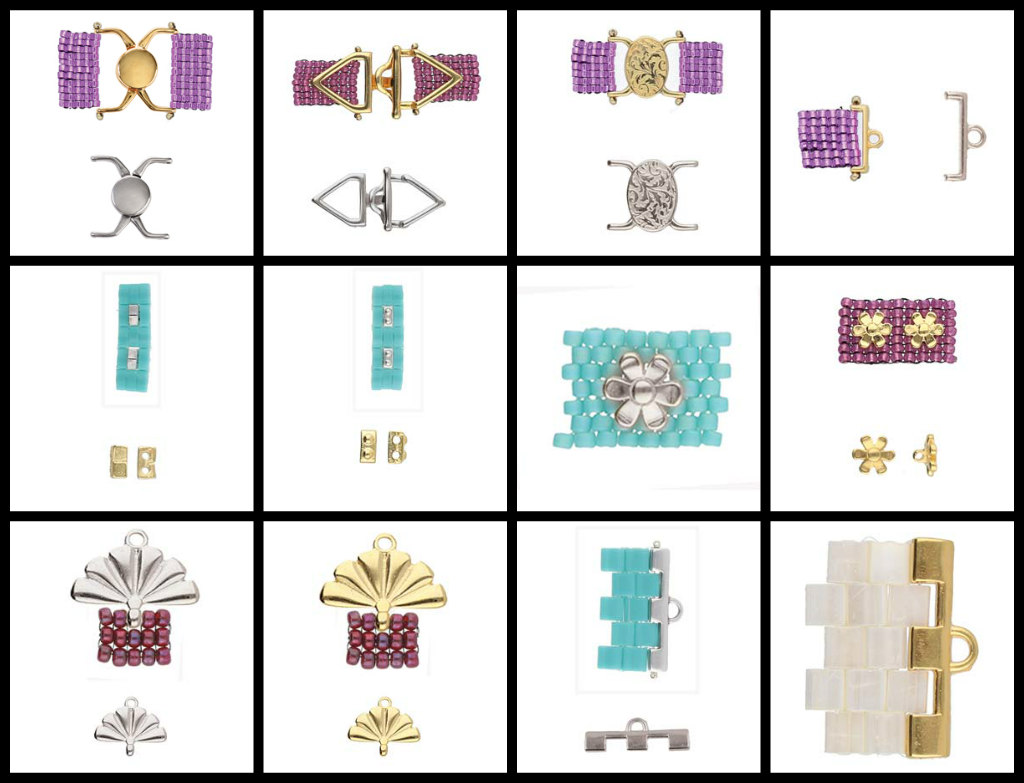 Carrie has used the new Cymbal magnetic clasp with Toho Bead Soup to create this Peyote stitch bracelet.
These colourful glass beads are 4x1mm and could be used as spacers or the main focal of your beaded design. These 10 new colours are in addition to the 40 colours we already carry.
Meredith has used them to create the tree on one of her beaded holiday cards.
These little 2.5mm 2 holed spacers are great for making delicate beaded pieces. You can also use them as a 2 strand separator with gemstone beads to add a little pop of colour.
Brent made this set with 11/0 seed beads and 1/2 Tila beads.