Welcome,
We are pleased to inform you that our Showroom has reopened.
We are open Monday to Friday 9am to 5pm and Saturday 9am to 4pm.
Masks must be worn at all times.
Hands are to be sanitized upon entering the store.
Limit of 4 customers in the store at a time, please be patient.
Curbside pick-up is always available.
Take care, stay safe and be creative!
Meredith, Brent and Carrie.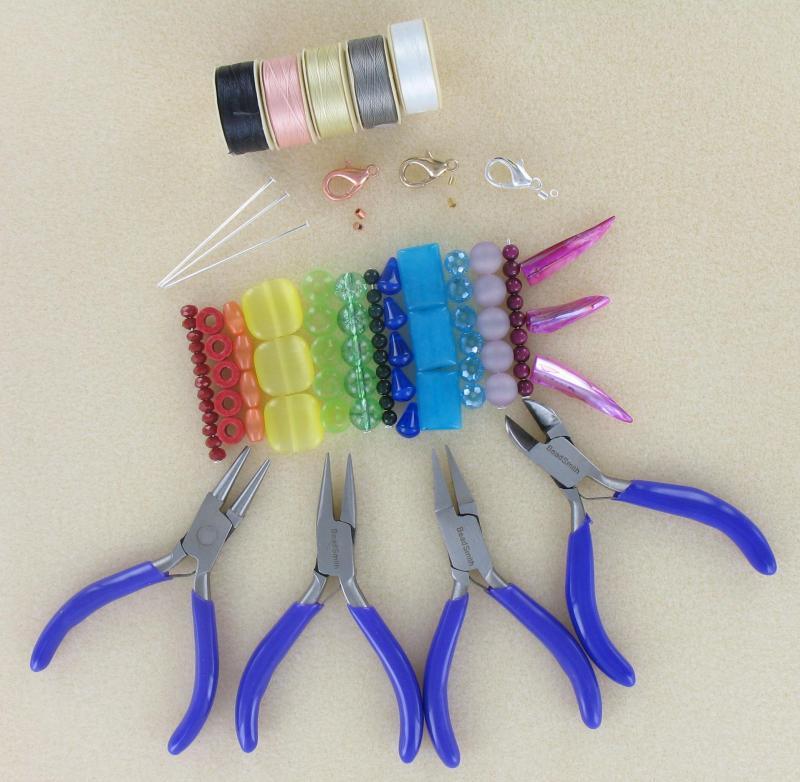 Beading 101
Fee includes your kit.
Are you new to beading? In this class we will teach you the difference between the most used pliers in the beading world, the different types of threads, metals and beads on the market. You will learn to string a single strand bracelet and crimp the beading wire to attach a clasp as well as a matching pair of earrings.
*Kits will contain different colours and may not be exactly as shown in the picture.*