Welcome,
We are pleased to inform you that our Showroom has reopened.
We are open Monday to Friday 9am to 5pm and Saturday 9am to 4pm.
Masks must be worn at all times.
Hands are to be sanitized upon entering the store.
Limit of 4 customers in the store at a time, please be patient.
Curbside pick-up is always available.
Take care, stay safe and be creative!
Meredith, Brent and Carrie.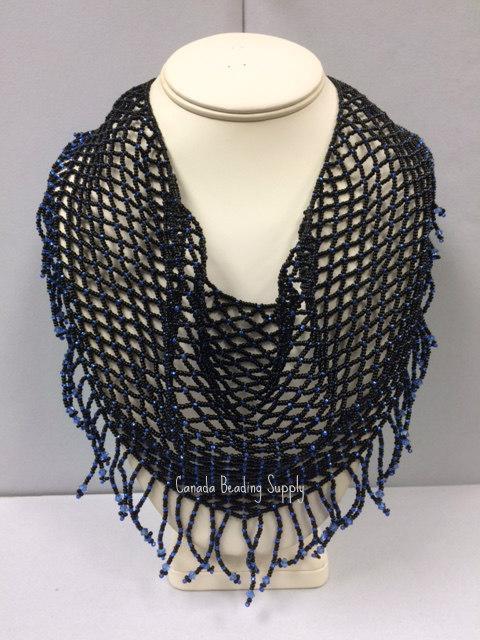 Beaded Scarf
In this class you will learn to make a beaded scarf with a netting technique. Because of the size of the project, students will not finish their piece in class.
This class will be taught virtually over Zoom, not in person. The course fee does not include supplies. For this class you will need the following items, all of which can be purchased from us and a discount will be given for class supplies.
* 100 grams of main colour seed beads (8/0, 10/0 or 11/0)* 25 grams of secondary colour seed beads (size must match main colour)* Clasp Set* Needle and Nylon thread (size to match choice of beads)* Scissors